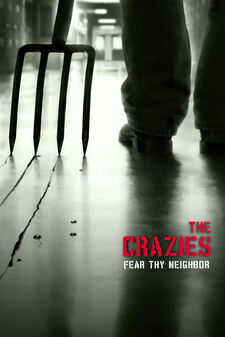 "Attention! You have entered a military operation. Please identify yourself."
Welcome to
The Crazies
Wiki, a Fandom page dedicated to George A. Romero's 1973 film
The Crazies
and its 2010 remake. As the founder of
The Crazies
wikia under a
previous Fandom account
, I welcome you, fellow fans, once more and hope you enjoy your stay!
— Woolfy123 21:51, October 12, 2018 (UTC)